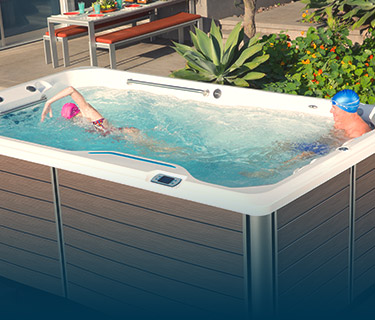 Swim Spas Hot Tub
Our entry-level 12' SwimCross Exercise System, provides fitness and fun in a compact package. Our smallest model, the X200 gives you at-home convenience for low-impact, full-body exercise.
Featuring our all-new jetted swim current, the X200 boasts 5 jets, 5 speeds, and minimal turbulence. When used with our swim tether, you get gentle resistance for exercise that's both enjoyable and pleasurable.
Own This Hot Tub For A Low Monthly Price
I'd like to talk
to someone about
getting a X200
Fill out this form and we will be in contact with you shortly about how you can begin your journey to enjoying an X200
X200 Series Specs
Dimensions
12' L x 50" H x 89" W
Filtration
UltraViolet + Ozone
Luxury
Fountain • Illuminated waterfall
Disclaimer: Read model specification document for more details.