Carvin Above Ground Swimming Pools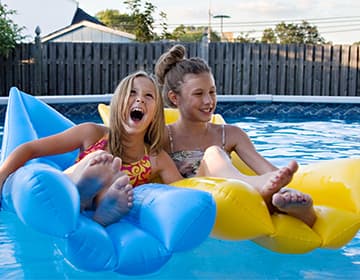 Elevate your backyard into something extraordinary with Carvin, one of Canada's leading high-end above-ground pools and spa equipment providers. Powered by top-notch technology, they offer an array of sophisticated pool designs, such as their SILVER SERIES, GOLD SERIES, and DIAMOND SERIES. Carvin provides the perfect combination of strength and style for all your backyard recreation needs. All their pools are made with premier materials, adjustable ledge covers, and robust construction for long-lasting reliability. Get the peace of mind that comes with a luxurious and secure Carvin above-ground pool today!
Trevi Above Ground Swimming Pools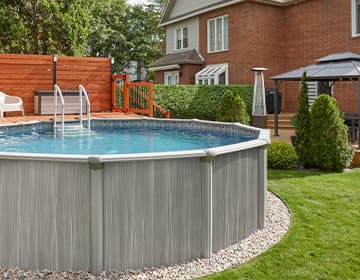 At Seven Seas Pools & Spas, we are proud to offer affordable Trevi above-ground pools - a symbol of innovation, quality, and sustainability. Trevi pools are crafted with advanced technology and experienced engineers, ensuring they meet and exceed the highest industry standards. Plus, Trevi is devoted to customer care and ecological stewardship, so you can rest assured that you're getting the optimal combination of quality and sustainability. Choose Trevi above-ground pools and enjoy the ultimate pool experience in your backyard – without breaking the bank!