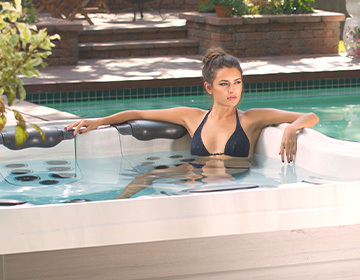 Bullfrog Spas® Hot Tubs
Bullfrog Spas are some of the most advanced hot tubs in the industry. From easy watercare systems to using up to 90% less plumbing than a traditional hot tub, these spas offer customization not only in design, but functionality. Bullfrog Spas' revolutionary, quick and easy to change, JetPak® spa jets allows customization of your hydromassage experience at a moments notice. Experience how a Bullfrog will make you feel as though you are soaking in a hot tub that was designed specially for you – from beginning to end.
View Models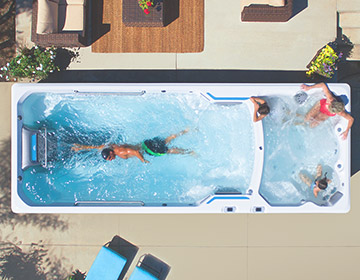 Endless Pools Swim Spas
A beautifully sculpted acrylic swim spa can turn your home into a year-round oasis. Of course, the Endless Pools Fitness System is so much more than a swim spa. It lets you swim, exercise, play, and entertain; it's the perfect fun-and-fitness solution for family, friends, and solo retreats.
View Models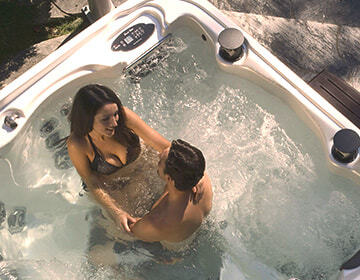 Coast Spas
Bask in ultimate relaxation with the most powerful portable hot tub jets available. Constructed with the strongest shells in the industry, Coast Spas are an exceptional choice for anyone seeking a superior calming experience in a spa built to last. Every Coast Spa is equipped with an ultra-powerful pressurized filtration system, a standard hot tub feature for recreational facilities and hotels, but a significant upgrade to most traditional home hot tub filters. Available with a wide range of features and options, Coast Spas has a perfect hot tub for you.
View Models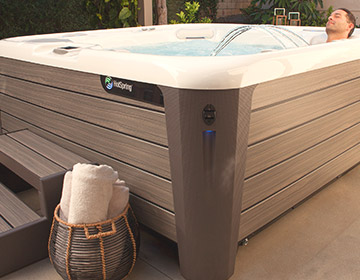 Hot Spring® Hot Tubs
Hot Spring Spas are designed to provide the ultimate in enjoyment, ease of maintenance, endurance and efficiency. Through advanced engineering, their hot tubs deliver in every category including intuitive controls, a 100% no-bypass water filtration system and multiple layers of foam insulation to maximize energy efficiency.
These exclusive features are just a few of the reasons why more people worldwide have selected Hot Spring Spas as their hot tub of choice.
View Hot Spring® Hot Tubs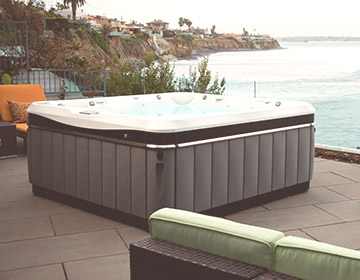 Caldera® Spas
Caldera Spas represent the finest in luxury spas for the ultimate rejuvenation experience. Beautifully designed and styled with the widest range of options available, their models offer a serene, calming experience that helps release tension, reduce aches and revitalize the body and mind.
These comfortable, high quality hot tubs provide a superior blend of premium items to customize your spa to your specific style.
View Caldera Spas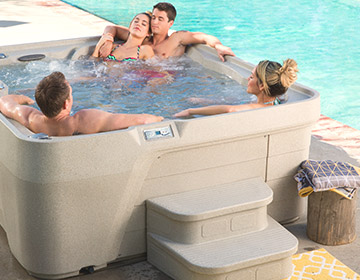 FreeFlow® Hot Tubs
Freeflow Spas are incredibly durable because our manufacturing process produces a strong unibody (one-piece) hot tub shell, eliminating the need for an internal support frame.
By reducing material and labor costs, we bring you a premium hot tub experience at a more affordable price.
View FreeFlow® Hot Tubs