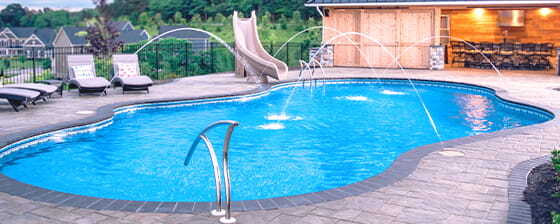 Inground Pools
At Seven Seas Pools & Spas, we pride ourselves on our ability to deliver top-notch, customized inground pools. Our team of experienced professionals will collaborate with you throughout the entire process to ensure that your pool meets your preferences and needs. From initial layout design to selecting the best features and finishes, we are dedicated to making sure you get the pool of your dreams. We pay great attention to detail and quality, so you can trust that your Seven Seas pool will bring you years of enjoyment. Get started on creating your perfect inground pool by clicking the link below to learn more.
Inground Pools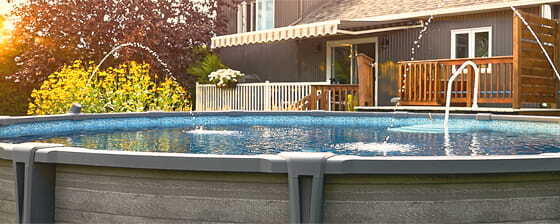 Above Ground Pools
At Seven Seas Pools & Spas, we offer a wide range of above ground pools from industry-leading brands Carvin and Trevi. Our experienced team of pool installation experts can help you choose the perfect pool for your backyard and ensure a smooth installation process. Whether you're looking for a simple and affordable pool or a more luxury model with additional features, we have something for everyone. Contact us today to learn more about our above ground pools and schedule a consultation with one of our pool installation experts.
Above Ground Pools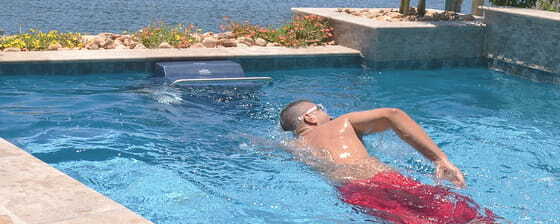 Fastlane Pro® Swimming System
Upgrade your pool experience with the Fastlane Pro® Swimming System by Endless Pools®. Transform your backyard oasis into a versatile gym, playground, and spa. Enjoy uninterrupted swimming, gentle rehab, vigorous cross-training, or a relaxing floatie ride with our signature adjustable current. The Fastlane Pro adapts to new or existing pools, enhancing your aquatic experience. Click the button below to learn more and speak to a Product Specialist today!
Fastlane Pro® Swimming System