Vinyl Pool Liners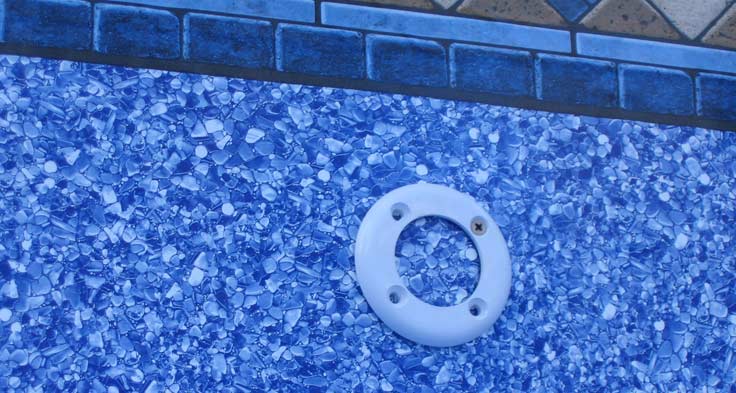 Swimming pool liners are installed to help protect the floor and walls of your in-ground pool, usually made of highly resilient vinyl. These liners help to extend the life of your pool by preventing mold and other forms of damage. We offer only the best liners from Merlin Industries. You can choose from several unique patterns that appeal to you design taste and imagination.
Steps, Ladders & Benches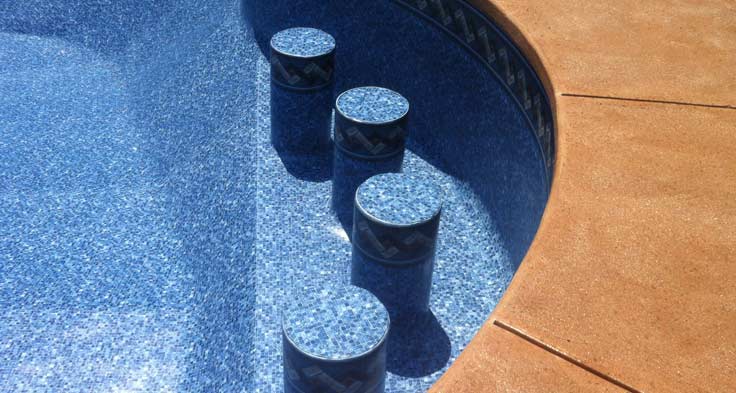 Perhaps you have children and decide on a more shallow pool design for safety reasons. If so, you may want to choose a set of gradual steps leading in the water. Or, maybe you have your heart set on as deep a pool as possible, which would lend your design to incorporating multiple ladders. You could even do both!
For the ultimate in comfort and relaxation, you can even design underwater benches to lounge in your new backyard paradise.
Pool Coping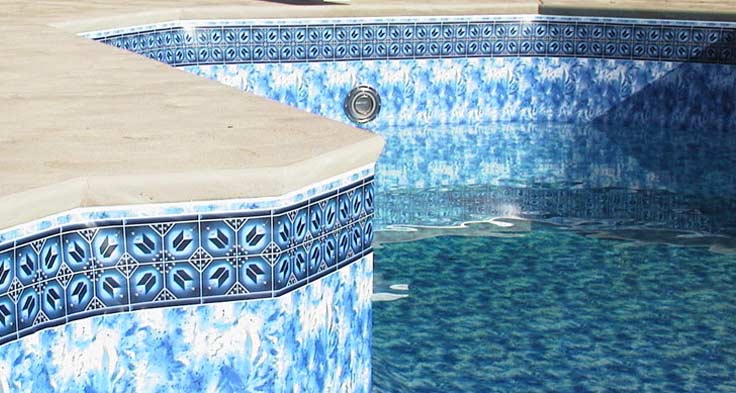 Coping is the cap surrounding the edge and lip of your new pool. A definite purpose, certainly, but we like to think of coping as that last touch of personal flair you select during the design process, providing a framed, polished, completed look to your pool. Take a look at some of the exciting coping options currently available.
Pool Patio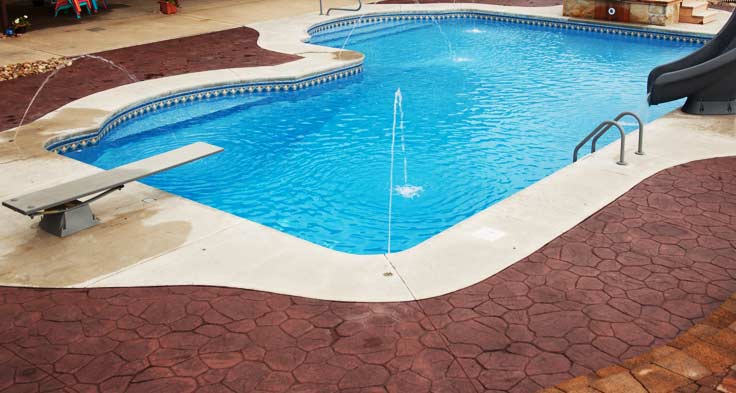 When it comes to the necessity of framing your pool's perimeter, the options are plenty. Choose the material, the texture and the finish that adds not only the aesthetic touch you will admire for years to come. Our slip-free surface will also help protect from the risk of accidents, providing peace of mind.
Safety Fencing
Of course you will extend the use of your pool to friends and family, but you'll want to keep uninvited users away from your pool, especially when you're not at home. We offer safety fencing from Ameristar or powder coated aluminum fencing by Evolution Fence. These safety fences provide all the elegance of a wrought iron fence without the required maintenance, which allows you more time to relax.