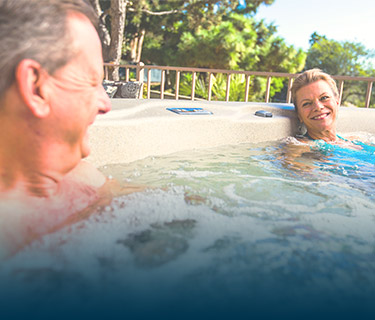 Freeflow Hot Tub
The triangular shape of the Tristar spa makes it spa suitable for tight spaces. It's large enough to fit three adults comfortably and you'll love the 17 strategically placed jets that massage your back, feet, and wrists and that will leave you relaxed and refreshed. It also features a cool down seat, full-foam insulation, and Plug-N-Play technology which means no electrical hard-wiring is required. All that is needed is a standard 110v outlet and you're ready to enjoy your new spa!
View All 2 Person Spas
Own This Hot Tub For As Little As $78.62/mo.
Tristar Hot Tub Style Selector
I'd like to talk
to someone about
getting a Tristar
Fill out this form and we will be in contact with you shortly about how you can begin your journey to enjoying an Tristar
Tristar Series Specs
Dimensions
5'10" x 5'10" x 31″
Disclaimer: Read model specification document for more details.
Tristar Downloads
Owner's Manuals
Tech Documents & Guides