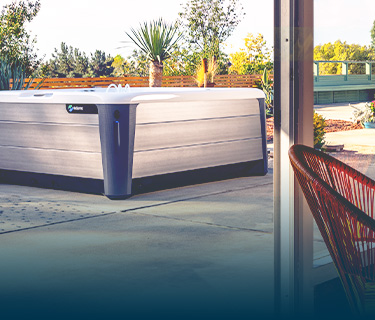 Highlife Series Hot Tub
The energy-efficient Vanguard comfortably seats 6 people and features targeted jet groups that soothe your neck, shoulders, back and feet. Bask in the soothing ambience in comfortable stylish seating, with Luminescence® multi-color LED lighting and the Bella Fontana® three-arc illuminated waterfall feature.
6 Adults
38 Jets
335 Gallons
7'3" x 7'3" x 36"
Own This Hot Tub For As Little As $282.65/mo.
Vanguard Hot Tub Style Selector


Select a Shell
Select a Cabinet