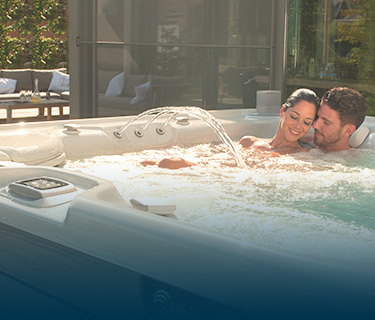 Highlife® NXT Series Hot Tub
The Envoy NXT is a great choice if you desire a large lounge spa with high-performance features, powerful full-body massage, and a look that will enhance your outdoor space. As a part of the Highlife Collection, the Envoy NXT also offers the very best in energy-efficiency, and is available with the ACE® salt water system, all to provide you with The Absolute Best Hot Tub Ownership Experience®.
In addition to the unparalleled performance you can count on from the Highlife Collection, the NXT models offer these value-added and innovative upgrades:
Architectural Molded Corners, Beautiful Exterior Lighting, Large On/Ready Indicator Lights, Polymeric Sub-Structure, and Polymeric Base Pan
5 Adults
43 Jets
390 Gallons
7'9" x 7'7" x 38"
Own This Hot Tub For As Little As $272.05/mo.
Envoy NXT Hot Tub Style Selector

Select a Shell
Select a Cabinet