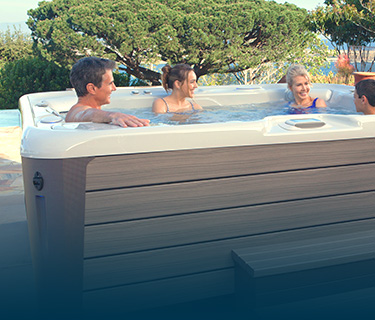 Highlife® NXT Series Hot Tub
As a part of the Highlife Collection, the Grandee NXT spa features an insulating hinge seal, 100% no-bypass filtration for cleaner water, the BellaFontana® fountain, and much more. It also offers contemporary design language and innovations like the exclusive wireless remote control, perfect for those who want the very best in spa technology.
In addition to the unparalleled performance you can count on from the Highlife Collection, the NXT models offer these value-added and innovative upgrades:
Architectural Molded Corners, Beautiful Exterior Lighting, Large On/Ready Indicator Lights, Polymeric Sub-Structure, and Polymeric Base Pan
7 Adults
43 Jets
450 Gallons
8'4" x 7'7" x 38"
Own This Hot Tub For As Little As $282.65/mo.
Grandee NXT Hot Tub Style Selector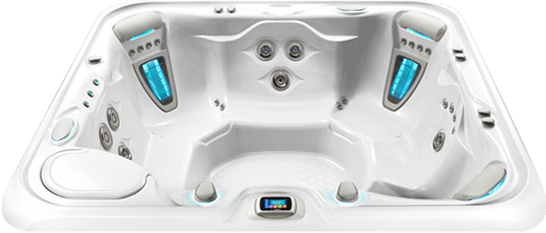 Select a Shell
Select a Cabinet