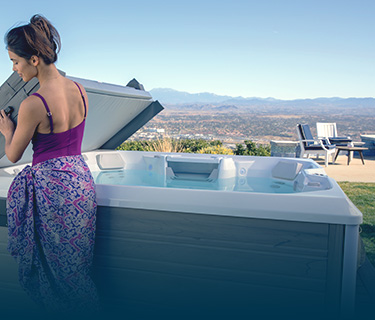 Limelight Series Hot Tub
Designed for tighter spaces, the Beam hot tub from the Limelight® Collection seats four people. The spacious seating features several hydrotherapy option and a large footwell to help maximize your relaxation. The Beam includes 19 powerful jets that target body pain in your neck, back, and shoulders.
With a FreshWater® III Corona Discharge water care system, Raio® multi-colored points of light, and a Vidro® backlit ribbon waterfall, the Beam has it all.
4 Adults
19 Jets
310 Gallons
6' 8" x 6' 8" x 33"
Own This Hot Tub For As Little As $/mo.
Beam Hot Tub Style Selector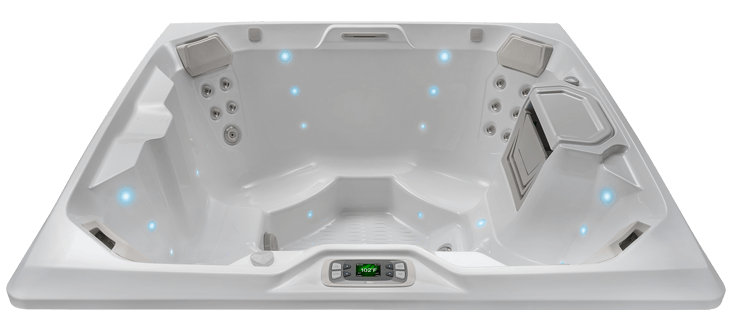 Select a Shell
Select a Cabinet